I am my beloved's, and my
beloved is mine
Song of Solomon 6:3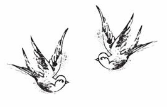 Your love never fails
it never gives up
it never runs out on me
Lord allow me to do anything and everything with a pure heart. I never want to do something for the wrong reasons. Help me always remain humble and at my knees before You. I'm here to give You all of the glory, nothing is my own.
Friday Mar 3 @ 06:01pm
Friday Mar 3 @ 05:46pm
Friday Mar 3 @ 05:45pm
Friday Mar 3 @ 05:42pm
it doesn't matter what you say; people will always believe the behavioral message over the verbal… EVERY. SINGLE. TIME.
Friday Mar 3 @ 05:40pm
We can't want anything more than we want God in this life. Not love, happiness, joy, success, a loved one, anything. We're here for God to love only him with all of hearts and lives. While we spend our time searching for things, searching for love, or for happiness we'll never truly find it at all. You might find some perks here and there, but thats nothing compared to what you were made to receive. The perks aren't even close to what God wants to give you. I just feel that we need to stop looking for things and wanting the things of this world. All we need to do is look for God, and along with him comes everything you've ever wanted and MORE.


But seek first his kingdom and his righteousness, and all these things will be given to you as well. Mt. 6:33
Thursday Mar 3 @ 01:12am
Thursday Mar 3 @ 01:10am
So this is my new blog. I am a daughter of the king, and on an endless search for the Fathers' heart. This blog will be where I keep my writings, and some thoughts. For now it will remain anonymous, but i hope it blesses you :)
Thursday Mar 3 @ 01:01am
I want God, not my idea of God.
C.S. Lewis (via chasingthedaylight18)
Thursday Mar 3 @ 12:54am
Thursday Mar 3 @ 12:53am